Post by goldenratio on Jan 23, 2019 16:55:09 GMT -5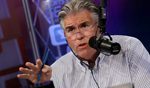 Ed Oliver
is the top of my list for boom or bust.
(funny how the one most certain he's a boom is the fella who posted non-stop about Flowers being a boom)
Greedy Williams
- the rule changes in the NFL make it difficult for any CB to cover. If Greedy goes early, IMO, it's going to be tough to live up to the draft position. He might not be bust yet based on the draft position and these rules, it's tough to call him boom if he's gone in the Top 7. Add in his iffy tackling and it could be buyer beware even though the kid is very talented.
DT Dexter Lawrence
of Clemson - who is the great player and who is being carried? I asked this question years ago when so many hyped up Joseph and McDougal in Miami. They could both go in the top 5 I was reading. Then there was the other guy, Vince Wilfork. We all know how this ended up. Neither made any impact.
Meanwhile, both Bama and Clemson have a ton of talent so it's tricky to see who is making the difference when they all compliment each other IMO.
Now we have Clemson. Remember Shaw Lawson and Dodd? Dodd isn't even in football anymore. We just saw the Clemson DL dominate Bama without Lawrence. Oh, and Lawrence was caught with PED's. We never got to see how poor Joseph and McDougal were b/c they had Vince in the middle. This Clemson team, they didn't miss a beat and Lawrence wasn't even in. Is it at all possible they didn't miss a beat bc/ they're the real players and Lawrence is the Joseph or McDougal? Lawrence looks good to me but, I think bust is possible b/c he's the fella who got caught with PED's and Clemson's DL didn't miss a beat without him.
Hope I'm wrong if the Giants take him b/c they need big men. I'm just not sure b/c we've seen great individual performances when surrounded by great talent often.
All good points. You know your football NYsports. I wish you'd stop insulting people and be respectful. Arguing and persuading are two entirely different things. Lawyers that argue lose juries and lose cases. Lawyers that persuade win over people and win cases. I wish you would try to stop arguing and start persuading. Leave the debating to morons like stephen A. He doesn't mind making a fool of himself on TV. It gets him clicks and ratings.
You don't need ratings. You have good insights for the Xs and Os. Don't let it be overshadowed by other stuff.
2 cents