Post by BlueSanta on Feb 6, 2019 16:50:09 GMT -5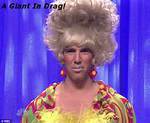 That is something I do not agree with entirely. Both Haskins and Lock are at least as good a prospect as Josh Allen was, especially at this point in the process, and he was selected 1 pick away from where we rest this year. Rosen is a hard 1 to guage because some teams were likely terrified of his injury history so I'll leave him out of the conversation. All 3 Allen, Haskins and Lock have elite arm strength, but by every other metric Allen was worse. He had less production vs lower level of competition than either Lock or Haskins. He had horrible accuracy compared to Haskins and while Lock's accuracy is not great, it was still better then Allen and he did it in the SEC. Both Haskins and Lock have significantly more TDs, a better TD/INT ratio, higher QBR , a better win loss record, and perhaps most important Haskin and Lock had marquee games vs the great defenses. Michigan has perhaps the most respected Defensive coordinator in College football. Their defense was #1 in college football and is laden with NFL talent. Haskins ate them up to the tune of 396 yds passing and 6 TDs. Lock 's marque game came against Florida, a team with much more Talent on defense than Lock's missouri offense. He had a very efficient 75% completion percentage and 250 yd passing, 3 TD game in the upset win. Again, florida's defense has multiple NFL Prospects.

I think it is safe to say that if Haskins, Lock and Allen were all in the same draft class, most teams would certainly have Haskins above Allen on their boards, and many have Lock as well but he is at least comparable.

Josh Allen went 7th overall and we pick 6th overall this year. I think that if we do chose to go QB at this pick we would get better value certainly with a Haskins pick but arguably with Lock as well. One could even make an argument Daniel Jones is a comparable prospect, although I think that is a stretch mostly because of Allen's physical attributes.

While last year's class was better at the top of the draft, this Year's class is not as bad as many are saying and does have depth. That said, neither class is as good as next year's potential class.

...well, except, most of the experts seem to disagree with your assessment.
I notice there's no mention of Darnold anywhere in your comparisons. Don't like Allen? Fine. Darnold was still on the board at #2.
I did not mention Darnold because most scouts had him at the top, or 2nd of their board. But I responded to your following comment:
>"If the scouts couldn't find a QB they liked in last year's draft, then I really don't see how they could like any of this year's crop."
That is a comment about all the QBs of last year's class, not just Darnold. You made a general argument about the QB class, not an argument about Darnold specifically. We also are not picking as high as we did last year, so every prospect that is available to us last year will not be available to us this year. I chose Allen because he went 7th overall last year and we are picking 6th this year.

As to the experts comparisons, who are you referring to? Virtually every "expert" has Haskins going top 10. That certainly wasnt the case with Allen last year prior to the combine where he interviewed well. Most "experts" have Haskins top 6(most to us) Several have Lock going top 10 as well. It is hard to compare cross class, but again at this point in the process, with these players not having gone to the combine yet, it is very fair to say they are better prospects than Allen was at this point in the process. Nobody liked Allen because of his tape and he had a very mediocre senior bowl week as well, many felt it hurt him. They liked him because of his potential. Lastly, and this is kind of a lesser point, while I think your comment about the "experts " is incorrect, I do not base my arguments on other's opinions as there would be no point to the forums if we just restate other's opinions.

That said, right now all we have is tape, and senior bowl reports. Objectively, no reasonable scout would rate Josh Allen's Wyoming tape as better then either Haskins or Lock's tape. Lock was a star at the senior bowl and Allen did not shine. So I stand by my opinion.