Post by lazur on Nov 7, 2021 9:03:04 GMT -5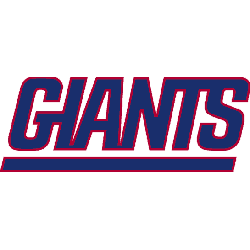 Even the great HOF coach Bill Parcels made a huge blunder when he started Scott Brunner over Phil Simms, believing the former would be a better QB.
We get things wrong all the time. We think we know, but we don't know, and that is the beauty of the game. The game humbles us because we are so certain we have it figured out only to realize later on that our initial impressions were wrong.
Eli Manning improved every season , his numbers got better every year . Jones has not , Eli also played in a much harder era to play qb,every rule change since favors the offense ,
This is seen in objective evidence, look at points per game,yard per game ,every offensive number is increased since 2004/ 2005 . Eli also since the last game in hks rookie season had the clutch gene ,he was great at the end of half and games . Jones with the notable exception of the first game of his career and the saints game has not been good in those situations .
Again, objective evidence jones has not been productive ,points per game, td passes . In his last 22 starts , 18 td passes ,15 int's , 16 fumbles, 11 lost .
I don't even put the giants w/l record on him ,but the bad points per game he has a major part in ,turnovers ,lack of production .
This isn't being negative, it's being objective with facts and numbers to back it up .
There is a difference , Eli was far from the perfect qb,but to me he always has the it factor great qbs need.
Simms,was hurt so often early in his career  it was hard to make a fair judgement .and you talk about the lack of weapons for jones,go take a look at the 1981/82/80 giants roster and compare the weapons jones and
Simms had .
I would prefer jones to be great,but until /  he is , it's not being negative to discuss objective facts . it would be much better for the franchise for jones to be the guy and use the first two picks on other needs .
I posted this as a response to the post above me .
I would love to be more positive,but that's on the franchise to produce a better product . I was pretty positive from 84-90 , and from 07-12  ,I will continue to root for the franchise always but honest about where they are as a franchise .
I simply stated that the areas Jones are struggling in are in line with many QB past and in today's game that could not overcome. Jones struggles are mental not fundamentals and experience. Manning and Simms struggles were lack of experience.
Is this a good team. Absolutely. I think with the right staff and a few more key players especially QB this team can be solid
Let me abs all of you this. What if before the season started the Giants packaged there 1st round pick they swapped with the Bears and both there 1st round picks next year to bring Wilson to the Giants. How do you think the Giants would be doing this year? Better? The same?
We can argue that there were 2 games lost by offsides. One by Lawrence and one by Xman. We can argue one or 2 penalties in every loss was the difference. It's not individual play. I disagree. Because if more positive play especially from the QB position they wouldn't be on a position to win or lose by a single play or 2.
Anyway. This isn't a Jones thread. This team has talent. And a lot of it. There just not put in the position to be successful by coaching. There not getting the ball on time in there routes. Proper reads and timing is everything with success in the entire team. Not just receivers. That's for another thread if you want it